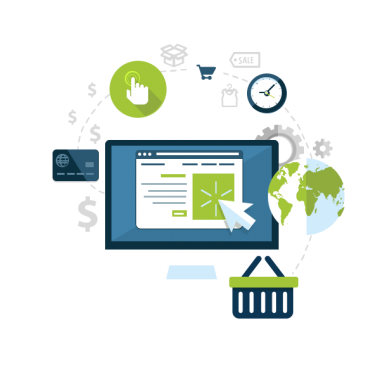 Conversie optimalisatie
Bijna op iedere website is er wel op een of andere manier een conversie te maken. Of dit nu gaat om het invullen van een contactformulier, een verkoop of het downloaden van een bestand. Het is dus zaak uw gebruiker zo optimaal mogelijk deze conversie te laten uitvoeren of hem in ieder geval ernstig in de verleiding te brengen dit te doen. Uw website zo inrichten/optimaliseren dat de verleiding bijna niet te weerstaan is heet conversie optimalisatie.

Om een conversie te maken zijn er een aantal factoren doorslaggevend voor gebruikers. Een daarvan is verleiding. Vaak hebben uw bezoekers zelf helemaal niet in de gaten dat ze verleidt worden een aankoop te doen of product in hun winkelmandje te leggen.
Wil jij meer bezoekers tot klanten maken?
Laat ons een meekijken naar uw website of een aantal simpele AB-testen voorleggen aan uw bezoekers. Wij bij Preface kunnen samen met onze conversie-specialisten de nodige aanpassingen aan uw website verrichten, waardoor uw bezoekers in klanten veranderen.
Een aantal punten waar wij voor staan met Conversie optimalisatie

- bezoekers gaan meer pagina's bekijken
- bouncepercentage gaat omlaag
- uw bezoekers gaan doen wat uw wilt
- bezoekers begrijpen (bewust/onbewust) uw website beter
- bezoekers worden klanten
- hogere omzet
- betere ROI (return on invest)
- uw website overtuigd meer bezoekers
- Betere positionering in zoekmachines
- Uw heeft geen conversiekillers meer op uw website